Golf has been loved by millions of people all over the world for centuries. From pros playing in major tournaments to amateurs hitting the links on weekends, golfers share a common love for the game. That's why every year on October 4th, national golf lovers day celebrates this popular pastime and the passion so many have for it.
History of Golf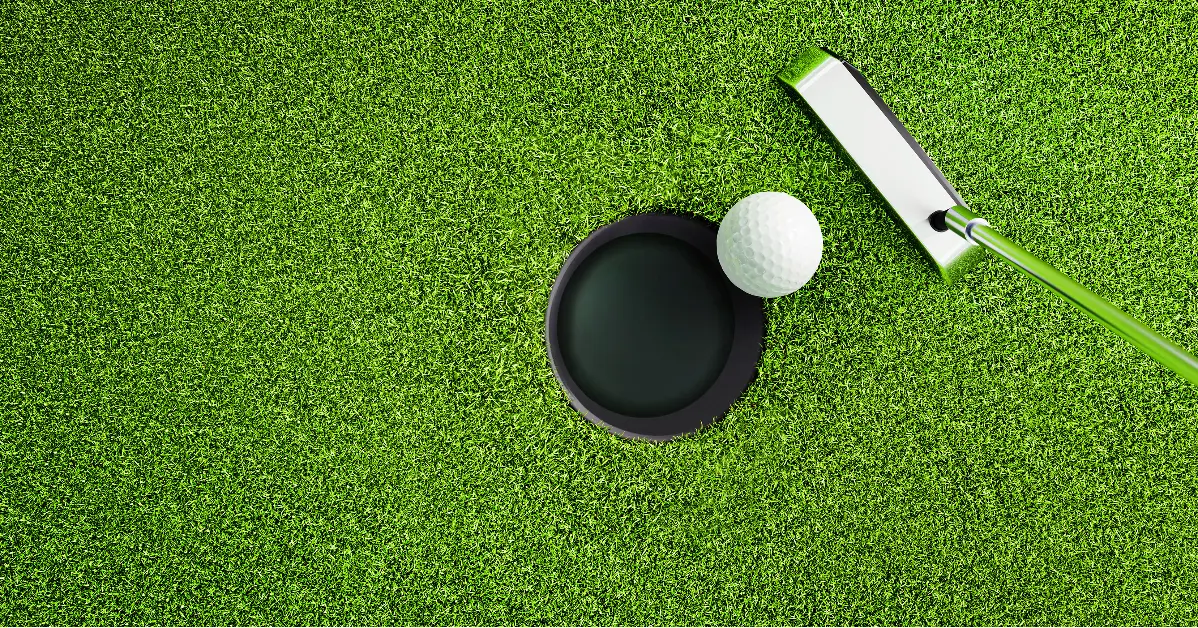 The exact origins of golf are unclear, but historians agree the modern game developed from earlier stick and ball games played in Europe. By the 15th century, golf was being played regularly in Scotland, which is considered the birthplace of the sport.
Early Scottish golf courses were primarily linksland courses, built along the coast and on sandy soil that provided natural hazards. Golf started to spread across the United Kingdom over the next few centuries. The first rules of golf were established in 1744 by the Honourable Company of Edinburgh Golfers, which later became the Royal and Ancient Golf Club of St Andrews.
Golf grew in popularity across the British Empire in the 19th century. The Royal Montreal Golf Club, established in 1873, is the oldest golf club in North America. Golf debuted at the second modern Olympic Games in 1900 in Paris. It was also featured at the 1904 Olympics in St. Louis.
Professional tournament golf started in the 1860s. The British Open, first played in 1860, is golf's oldest major championship. The Masters Tournament started in 1934, followed by the PGA Championship in 1916 and the U.S. Open in 1895. Originally dominated by British players, the United States took over as the main power in golf in the early 20th century.
Today golf is played by over 60 million people just in the United States. Today National Golf Lovers Day Hundreds of millions more play worldwide, as the sport continues to expand globally. Golf returned as an Olympic event at the 2016 Summer Olympics after over 100 years of absence.
Why Do People Love Golf?
Now let's see why people love golf. There are many reasons why golf has inspired so much passion over the centuries. Here are some of the main things that national golf lovers say they enjoy about the sport:
The Mental Challenge
Golf requires intense focus and concentration.It is a mental as well as a physical game. Every shot requires calculating distances, choosing the right club, aligning your body properly, and then making a fluid swing. The mental effort required is one of the big attractions for many golfers.
Time Outdoors & Scenic Beauty
Golf gets you out into nature and some of the most beautiful landscapes. Golf courses are designed to take advantage of scenic environments from the ocean to the mountains to lush countryside. Playing a round of golf immerses you in lovely natural surroundings.
Social Camaraderie
While golf can be played alone, it's common to play in a group. Golfers get to chat and connect with friends, family, colleagues and other players. The sport lends itself well to socializing during the 4+ hours it takes to play 18 holes. Lifelong friendships are often forged on the golf course.
Continuous Self-Improvement
Golf demands precision and consistency, which require continuous practice and self-improvement. Even the pros say they always have more to learn. Golfers enjoy working to refine their swing mechanics, short game, and putting. There's great satisfaction in honing your skills over time.
Health Benefits
Walking 18 holes averages over 10,000 steps, providing good cardio exercise. Carrying your clubs in a heavy golf bag for hours also builds strength and endurance. The hand-eye coordination required helps keep the brain active and staves off cognitive decline. Overall, golf provides excellent physical and mental exercise.
Appreciation of Nature
Golf courses highlight the natural beauty of the environment. Playing golf gets you outside breathing fresh air and often provides views of lush landscaping, forests, mountains, or beaches. Appreciating this stunning scenery is a big part of golf's appeal.
Lifetime Sport
Golf is a sport that you can enjoy playing from childhood through old age. It doesn't require great athleticism or youth. Golf can be played recreationally into your 70s, 80s and even 90s if you desire. Golf is indeed a sport for a lifetime of enjoyment.
With so many great aspects, it's easy to understand why golf has captivated so many. The combination of mental challenge, socializing, self-improvement, exercise, nature appreciation and longevity give golf a depth and richness that inspires passion in its devotees.
How National Golf Lovers Day Is Celebrated
National Golf Lovers Day on October 4th is the perfect opportunity for all golf enthusiasts to celebrate the sport they are so passionate about. Here are some of the main ways the day is commemorated:
Playing Golf
Naturally, the biggest way golf lovers celebrate is by getting out on the course themselves. Golf courses often run special National Golf Lovers Day tournaments and other events. It's the ideal day to schedule a tee time with friends or family and enjoy some time out playing your favorite sport.
Attending Tournaments
Major professional golf tournaments are often scheduled in early October to tie in with National Golf Lovers Day. The weekend after October 4th frequently hosts a PGA tournament. Attending a pro tournament is a great way for fans to celebrate the day.
Demoing New Gear
Golf stores use October 4th as a prime opportunity to market new equipment lines and the latest gear. Special demos and testing events are offered so golfers can try out new drivers, irons, putters and more. Checking out innovative clubs is a fun way for golf lovers to observe the holiday.
Golf Lessons & Clinics
PGA professionals provide lessons and clinics focused around National Golf Lovers Day. It's the perfect time to sign up for your first lesson, bring the family for instruction, or tune your swing. Free or discounted golf lessons are often available at courses and driving ranges.
Volunteering
Volunteering with youth golf programs is another great way to give back to the sport. Coaching kids just learning golf can make a lifelong impact. Nonprofits like The First Tee, Get Golf Ready, and Youth on Course offer excellent October 4th volunteer opportunities.
Golf Attire & Apparel
Retailers promote new golf fashions inspired by National Golf Lovers Day including polos, hats, shoes and more. Sporting some trendy new golf attire is a subtle way to observe the holiday. New gold clubs also make great October 4th gifts for the golfers in your life.
Any way that celebrates your passion for golf is appropriate for National Golf Lovers Day. Have a putting contest, watch golf movies, visit a Golf Hall of Fame, take a course architecture tour, or anything else to honor the game.
Famous Golfers Share Their Love of the Game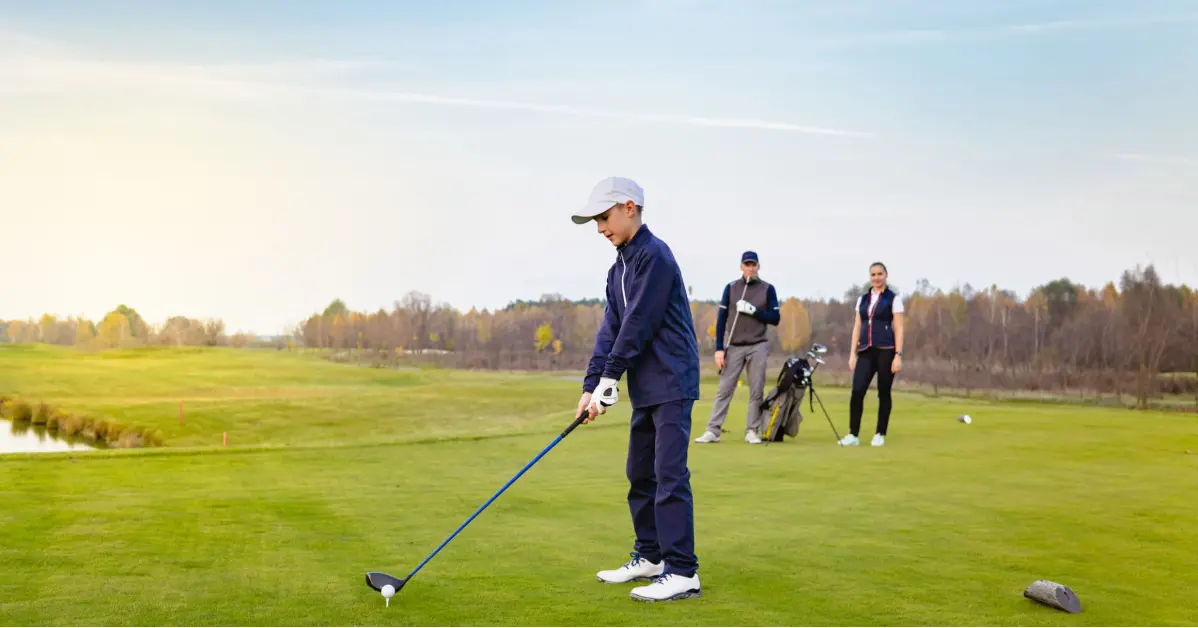 Over the decades, many pro golfers have spoken eloquently on why they have such an undying passion for the sport of golf. Here are some inspirational quotes from famous golfers on what they love about the game:
Jack Nicklaus
"If I could only play one more round of golf, I'd pick Pebble Beach for sure. This course has captivated me since the first time I saw it. It has an opportunity to be the best in the world."
Tiger Woods
"There's always something new to learn, no matter how much you've played the game or how old you are."
Nancy Lopez
"I love the feeling of freedom and peace I get walking down the fairways. The serenity of golf courses really allows my mind to relax."
Bobby Jones
"Golf is the closest game to life that we have." Bad breaks come from good shots, and good breaks come from bad shots – but you have to play the ball where it lies."
Gary Player
"The harder you work, the luckier you get. Golf has taught me that most of life is a mind game – if you think you can, you can."
Lorena Ochoa
"I love golf because I enjoy being outside, I enjoy the competition and the camaraderie. There's nothing more beautiful than a golf course."
Important Golf Events on October 4th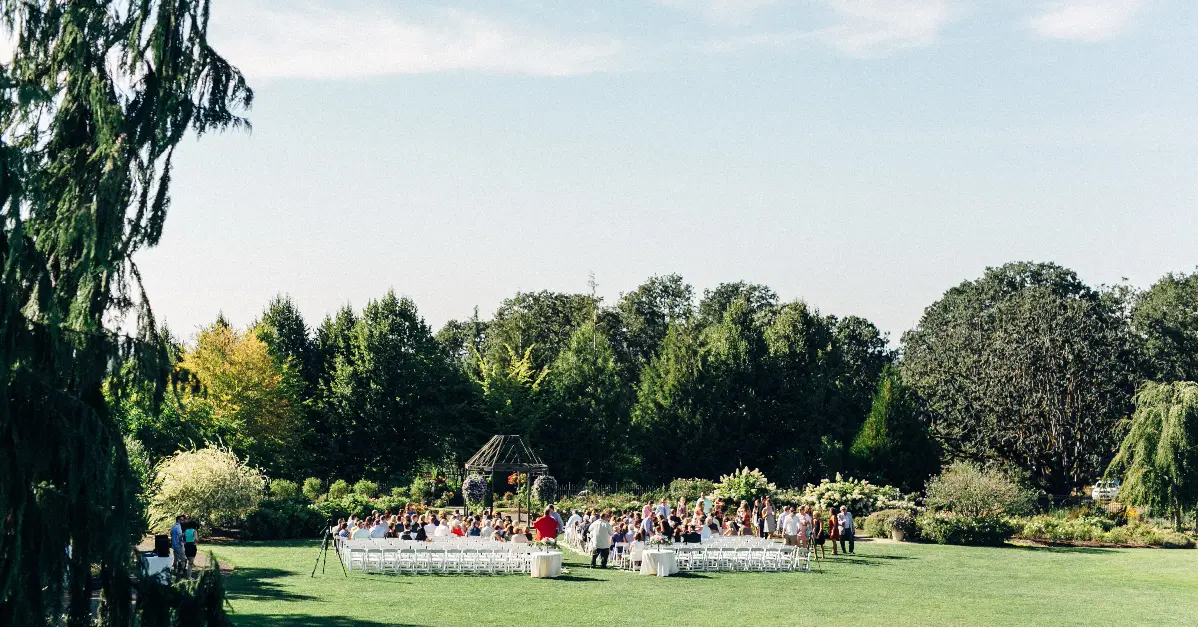 Over the years, October 4th has featured some notable historic golf competitions. Here are some of the most memorable events that have occurred on this special day for golf fans:
AG Spalding & Bros. introduced the first two-piece golf ball in 1951.
AG Spalding & Bros created the first modern two-piece golf ball on October 4, 1951. The ball replaced old wound golf balls with a solid core encased in Surlyn resin cover. The new two-piece ball paved the path for current golf balls that are more durable and consistent.
Tony Lema wins the first birdie-eagle finish in Masters history in 1964.
Tony Lema won his sole major title on October 4, 1964, when he completed with consecutive birdie-eagle putts on 17 and 18. The "Lema Leap" was the first birdie-eagle finish by a Masters champion.
Nancy Lopez Makes Pro Debut After Record Amateur Career In 1977
After a great amateur career, Nancy Lopez went professional on October 4, 1977. In her maiden season, she was named LPGA Rookie of the Year, Player of the Year, and won the LPGA Championship.
Tiger Woods completes the golf Grand Slam in 2000.
Tiger Woods completed the Grand Slam by winning the PGA Championship on October 4, 2000. He became the first golfer since 1930, and just the third in history, to hold all four major championship championships at the same time.
Annika Sorenstam wins her eighth LPGA Player of the Year award in 2004.
On October 4, 2004, Annika Sorenstam won her eighth LPGA Player of the Year award, tying Nancy Lopez's record. She won her tenth major championship earlier in 2004, at the Kraft Nabisco Championship.
How to Get Involved with Golf this National Golf Lovers Day
If you don't currently play golf but want to start in honor of this special day devoted to the sport, it's easy to get involved! Here are some great ways to take up golf for National Golf Lovers Day:
Take a Beginner Golf Lesson
PGA professionals at golf courses and driving ranges offer lessons for complete beginners to learn the basics. In just one hour you can pick up how to grip, swing, chip, and putt from an expert teacher. Group clinics are also very beginner friendly.
Rent Clubs Before Buying
Instead of purchasing clubs right away, start by renting golf clubs from your local course. You can try different sets to see what works for you before making an investment. Many courses also let you use a starter set driving range clubs for free.
Play a Par-3 Course
Par-3 courses are short courses with all holes under 250 yards, perfect for new golfers. The relaxed atmosphere helps beginners have fun as they build confidence without slow play pressure. Experienced golfers also enjoy par-3 as a way to sharpen their short game.
Try FootGolf Courses
FootGolf combines soccer and golf, kicking a ball into oversized holes on a golf course. It's an easy introduction to navigating courses and reading putts on greens. Many courses now offer FootGolf, which is faster paced and accommodates families.
Attend Golf Clinics
From full swing fundamentals, putting, and chipping to fitness and rules, golf clinics cover it all. Group lessons allow beginners to learn in a supportive community environment. Check schedules at your nearest golf courses and driving ranges.
Any of these pathways will gently introduce you to golf in a fun way and allow you to celebrate National Golf Lovers Day as a newly welcomed member of the community!
Fun Facts About Golf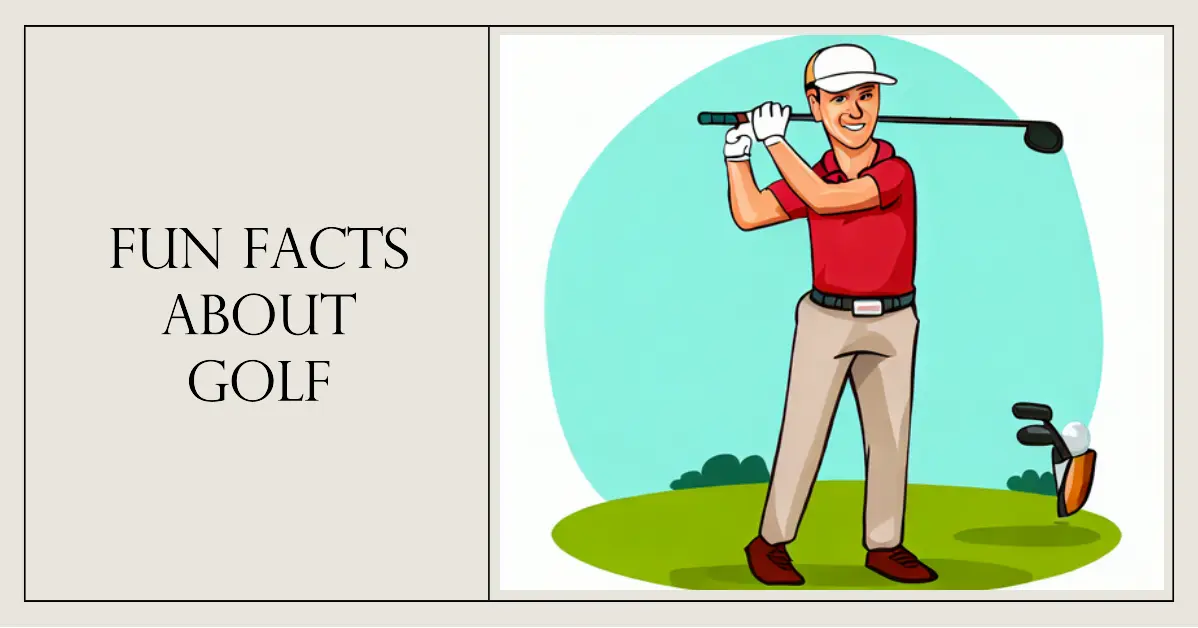 As we celebrate National Golf Lovers Day, here are some interesting fun facts about one of the world's most popular sports:
There are over 33,000 golf courses across the world with around half located in the United States.
The earliest record of golf being played was in Scotland in 1457, where locals hit pebbles around sandy dunes using sticks.
The standard 18-hole golf course was created in 1764 when members of the Royal & Ancient Golf Club played the first round at St Andrews over 18 holes.
A single golf ball has between 300-500 dimples across the surface, which helps it fly farther and straighter.
Tiger Woods holds the record for longest competitive drive at 517 yards at the 2003 Mercedes Championships.
American astronaut Alan Shepard hit a golf ball on the moon in 1971 using a club he smuggled onboard Apollo 14.
The odds of making two consecutive holes-in-one are 1 in over 156 million.
Japan's Torakichi Nakamura shot a 58 over 18 holes in 1981, the lowest official score ever recorded.
Arnold Palmer invented the popular drink named after him of iced tea and lemonade.
The youngest golfer to play in a PGA Tour event was amateur Guan Tianlang from China at just 14 years old at the 2013 Masters.
National Golf Lovers Day Is for Everyone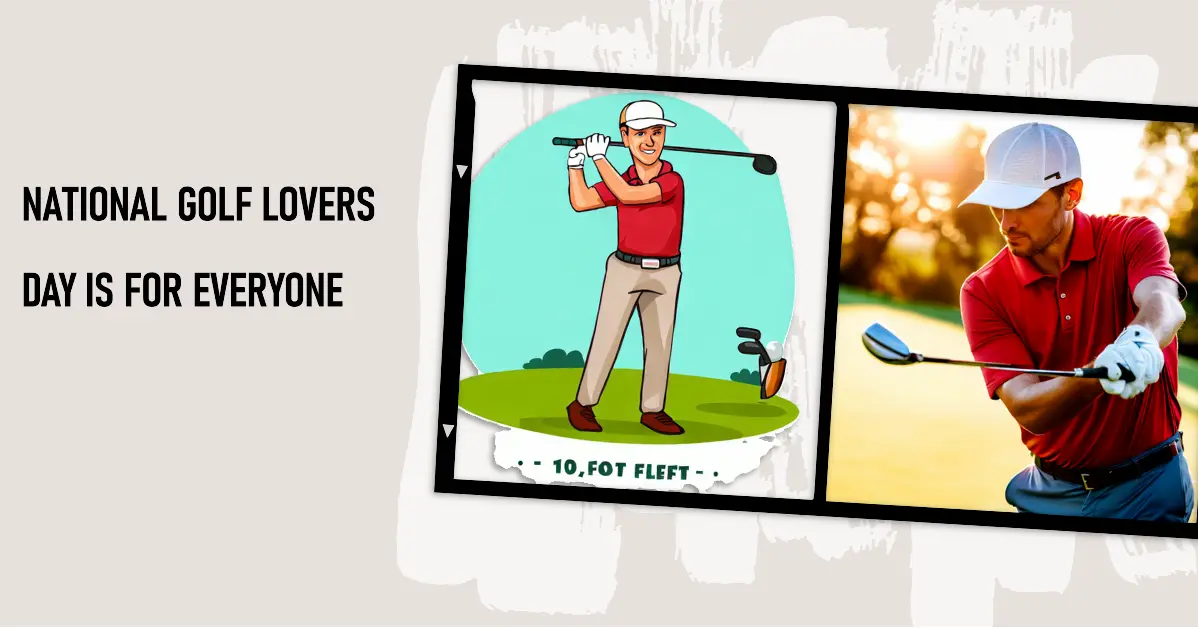 While National Golf Lovers Day certainly highlights the sport itself that is so treasured by its enthusiasts, the day is also meant to be inclusive of anyone who would like to get involved with golf on this special date. From hardcore fans who look forward to October 4th every year to newcomers trying it out for the first time, the celebratory spirit of the day is open to all.
If you don't regularly play golf, National Golf Lovers Day is the perfect opportunity to give it a chance and potentially uncover a new personal passion. Attend a clinic, demo new equipment, try a simulator, watch pros play, volunteer at a youth tournament – there are so many ways to participate without being an expert golfer already. Getting friends and family involved together makes the day even more enjoyable.
Golf professionals also encourage bringing diversity and inclusion to the holiday so everyone feels welcome. Making golf accessible has been a major initiative in recent years. National Golf Lovers Day promotes continuing that progress, whether its clinics for differently-abled golfers, LGBT golf groups, or minorities exploring the sport who have been underrepresented in the past.
The common thread is simply an openness and curiosity about golf in all its forms. No matter your background or current ability, October 4th is the time set aside every year for all who have the slightest interest in golf to get involved and potentially uncover your own joy and passion for the game.
Conclusion
For centuries, golf has captured the hearts and minds of millions around the globe. That deep affection and appreciation is celebrated annually on National Golf Lovers Day on October 4th. The holiday recognizes all aspects of golf that inspire so much devotion – from its rich history and traditions, the mental challenge, time outdoors, self-improvement and exercise benefits, to the lifetime of enjoyment it provides to enthusiasts.
National Golf Lovers Day is the perfect occasion to celebrate your own passion by playing a round, attending a tournament, taking a lesson, volunteering, or trying golf for the very first time. Historic moments, inspirational quotes and interesting facts all highlight why golf has remained so loved through the generations. The inclusive holiday welcomes anyone to join the festivities and potentially discover their own joy of golf.
For all its many lifelong fans, October 4th is a cherished time to honor the game they adore. For newcomers, it's the ideal chance to experience firsthand how golf can instill the same passion in them. National Golf Lovers Day is truly a tribute to one of the greatest pastimes ever invented that brings so many rewards physically, mentally and socially to those who embrace it.
NEXT NATIONAL GOLF LOVERS DAY DATES
| Year | Date | Day |
| --- | --- | --- |
| 2023 | October 4 | Wednesday |
| 2024 | October 4 | Friday |
| 2025 | October 4 | Saturday |
| 2026 | October 4 | Sunday |
| 2027 | October 4 | Monday |